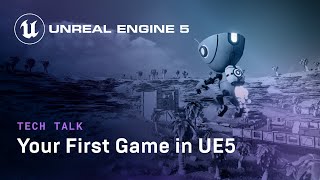 Your First Game in UE5 | Tech Talk | State of Unreal 2022

Watch our tech talk 'Your First Game in UE5' from the State of Unreal 2022 livestream.

In this tech talk, we provide a practical in-editor demonstration of how to get started making a game from scratch, highlighting UE5 features along the way. We show how fast you can create a game leveraging ne...
Unreal Engine
🎉 970,000 人達成!
  📈 予測:100万人まであと189日(2023年12月13日) 
※本サイトに掲載されているチャンネル情報や動画情報はYouTube公式のAPIを使って取得・表示しています。