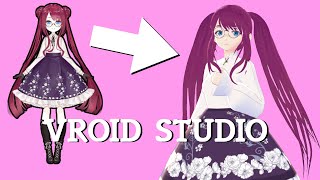 VRoid Studio - Original Character Speed-Sculpt

Though the status of my channel is still a bit precarious, considering the recent situations with the site, I feel it's safe to continue making VRoid content!

This character's design belongs to me! Please do not take it and claim it as your own!

Programs used:
-Clip Studio Paint
-VRoid Studio (...
Grimalkind
【予測】5000人まであと235日(2023年5月20日)
チャンネル登録
RSS
Hello everyone, my name is Jay, and I'm an author and artist. I love making things like speedpaints and the like, but you'll also see some animations from me. I love Warriors, video games, some anime (I'm a little picky), and webcomics. Thanks for stopping by!
Twitter:
https://twitter.com/grimal...